Find us
Brewery Location: 115 Game Rd. Syracuse, NY 13210 (map it)
Hours of Operation*:
Wednesdays: 4-7pm
Thursdays: 4-7pm
Friday: 4-7pm
Saturdays: 12-7pm
Sundays: 1-3pm
*Our hours have currently changed since our tap room is temporarily closed.  Check Facebook/Twitter for possible hour changes based on events or holidays. Call us at (315) 928-6948 if you have any questions.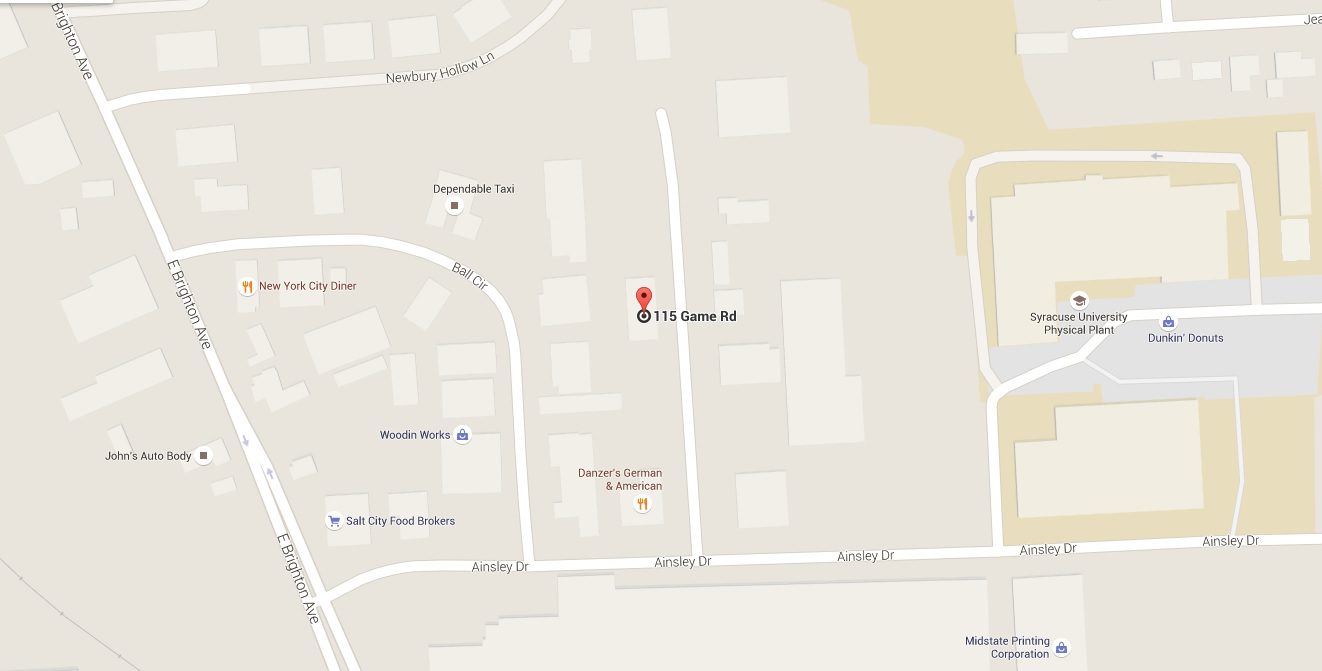 Game Road is located off of Ainsley Dr. on the south side of Syracuse.  We're just south of the Comstock Neighborhood, and the SU campus.
Find us on Facebook: facebook.com/WillowRockBrew